SPONSORS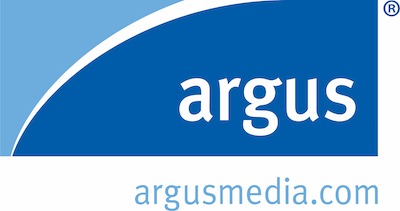 Argus Media
Argus is proud to once again be sponsor of the Dropet Ethanol & Biofuels Conference.
We hope you take this excellent opportunity to network with industry colleagues as well as hear from market experts, all in the lovely surroundings of Marbella.
Argus is a leading independent provider of energy and commodity pricing information. Our global biofuels coverage includes price assessments and key insights into regional biodiesel, ethanol, HVO, sustainable aviation fuel and renewable feedstock markets, along with updates on changing legislation, long-term market fundamentals and the latest market-moving news.

VERBIO
In our Verbio biorefineries, we process biomass and agricultural residues into biofuels, green energy and renewable products for chemistry and agriculture. Futhermore, we provide high-quality components made from sustainable biomass for nutrition and animal feed. With our innovations and leading technologies, we promote climate protection worldwide and combine global growth with economic success, social responsibility and security of supply.
We develop markets and diversify products by expanding our international production capacities. Headquartered in Germany, our company employs more than 1,000 people in Europe, North America and India. Our North American team runs a combined RNG/Ethanol production facility in Iowa, a biodiesel production in Canada and an administration and logistics unit in Stamford, Connecticut.

EVOS
The Evos Group is a European tank storage platform, featuring 6.3 million cubic meters of storage capacity divided over 8 terminals in Amsterdam, Rotterdam, Terneuzen, Ghent, Hamburg, Algeciras, and Malta. With ethanol storage positions in Amsterdam, Ghent and Rotterdam and ethanol storage capabilities in Algeciras, Evos is perfectly positioned to support your storage needs. Headquartered in Amsterdam (NL), the Evos Group is the second largest tank storage provider in Europe.

SENTINALCO
Located in Belgium, was founded in 1998 as a production and sales company focusing on Denatonium Benzoate.
Throughout the years Sentinalco has developed a sound expertise on the market for aversive bittering and denaturing agents and more specifically towards their mixtures.
Based on our experience and to answer customer's needs, we have extended our product range with new products related to the ethanol denaturing – such as solutions based on tert-butanol, methyl ethyl ketone, isopropanol and diethyl phthalate.
With worldwide deliveries, we are glad to count among our customers companies of different sizes, active in various industrial areas.

CME Group
As the world's leading derivatives marketplace, CME Group (www.cmegroup.com) enables clients to trade futures, options, cash and OTC markets, optimize portfolios, and analyze data.
CME Group exchanges offer the widest range of global benchmark products across all major asset classes including interest rates, equity indexes, FX, energy, agricultural products and metals.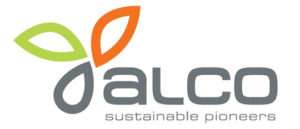 Alco Group
Alcogroup specializes in the global production, distribution and trading of a wide range of ethanol grades, with customized blends for food, industry and bio fuel applications. The skills, resources and structures are all geared towards providing a first-class, tailor-made service for ethanol customers everywhere; utilizing advanced logistics to ensure the exact products required, are delivered, on time and directly to your doorstep.

Bio.E
The Spanish Bioethanol Association (Bio.E) aims to promote the bioeconomy, the development of the biorefining industry and the promotion of the use of sustainable biofuels.
Biorefineries, agricultural and livestock companies, users, logistics companies, fuel distributors, technology provider companies, and more, all form part of BIO-E.
As a result of biorefining raw agricultural materials and residues; food, bioethanol, and other biomaterials can be produced. The income from the import of fossil fuels is transferred to the countryside and to the agricultural industry, balancing our distribution of payments, reducing energy dependence on oil and food (soy protein) while promoting rural development and protecting the environment.
Event Sponsors
Sponsors
Organized by:
Dropet Intertrading S. L.